The WSC 2021 Congress will bring you the latest science, clinical trials and guidelines to stroke prevention, treatment, rehabilitation and support, from every part of the globe.
To enhance your experience and ability to connect with people virtually, we encourage you to share information about the Congress, and your participation in it, on social media – before and during WSC 2021.
Hashtags
The official hashtag for the WSC 2021 Virtual Congress is #WSC2021. Make sure to use the hashtag when tweeting to be part of the discussion.
How to share
Here are ways to share information about #WSC2021 with your network:
What to share
Tell the world you're attending! And invite your friends to join.
Use the below images to post to your channels, or update your cover photo, and help spread the word.
(Click on an image, then right-click to save or copy image)
Customizable Post Templates: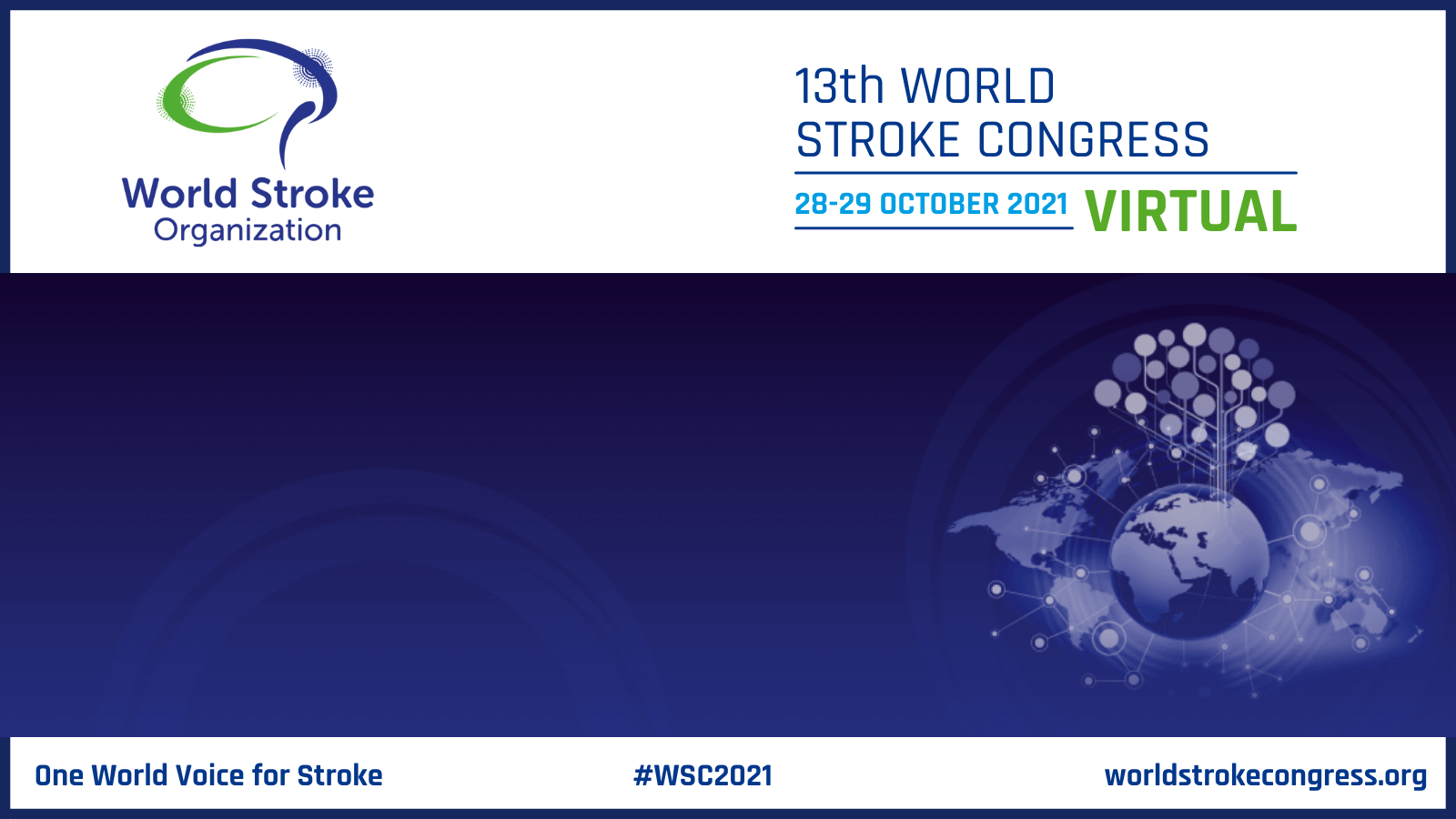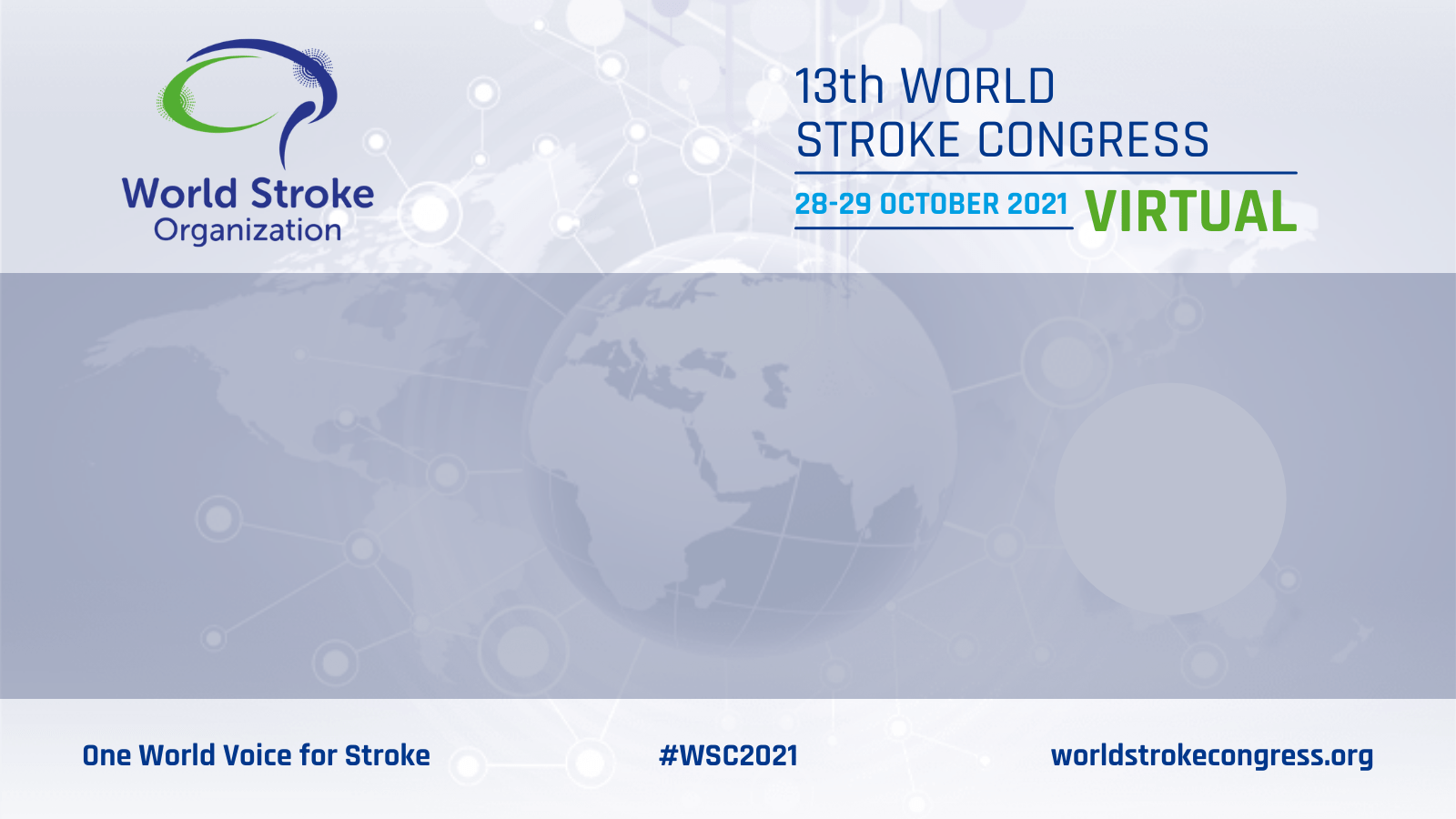 Join me at WSC 2021 Templates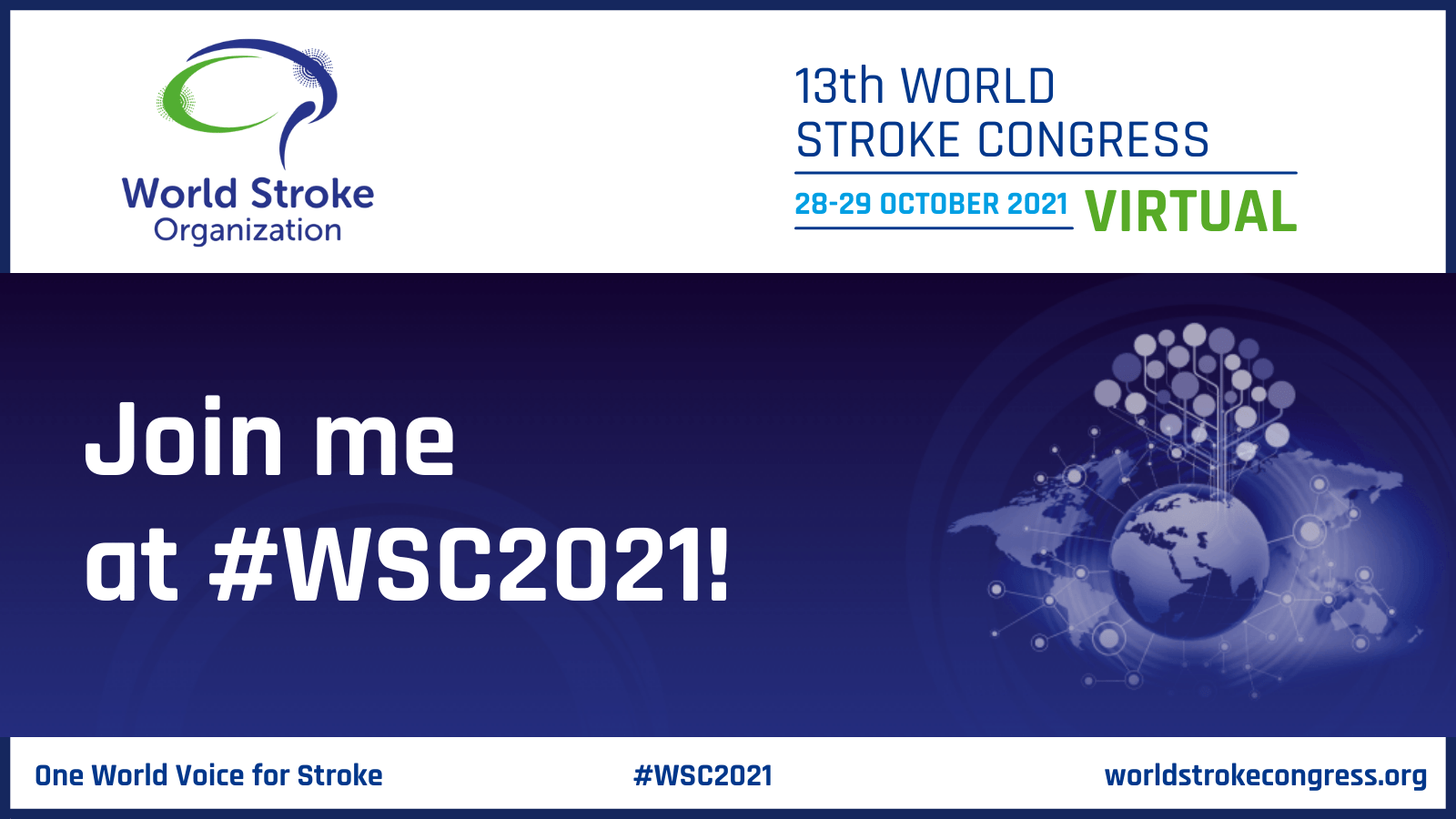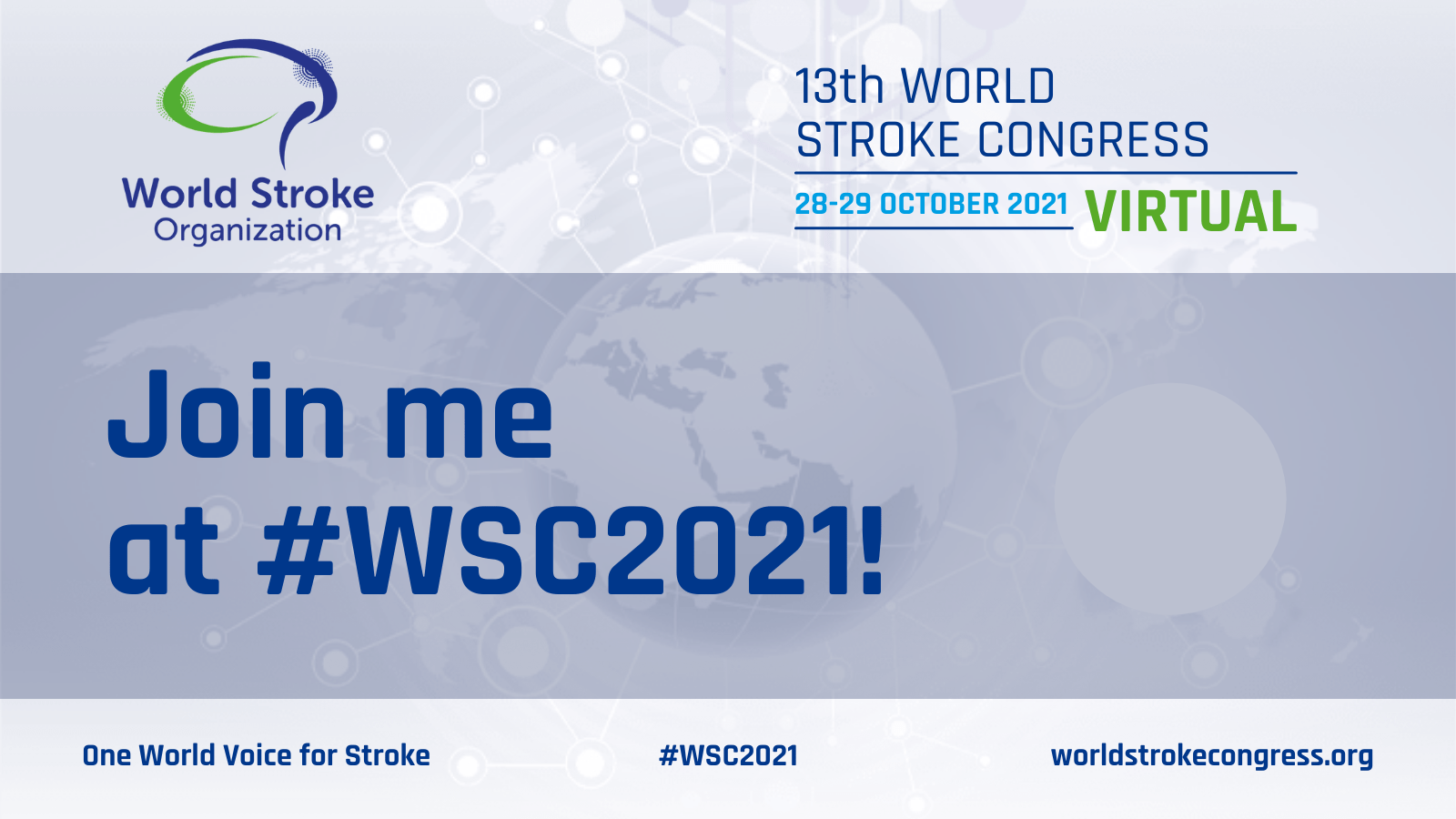 I will be presenting at WSC 2021 Templates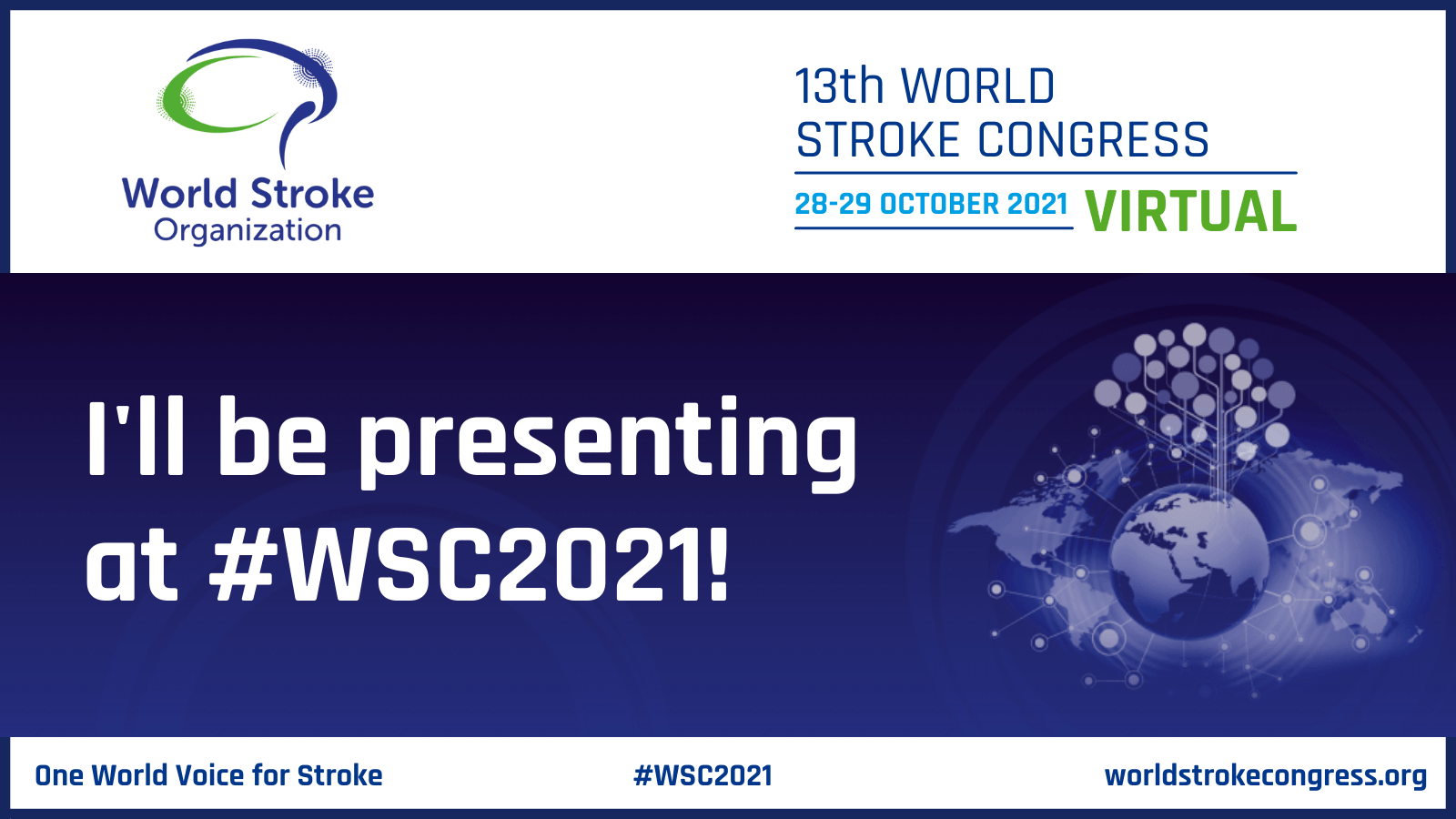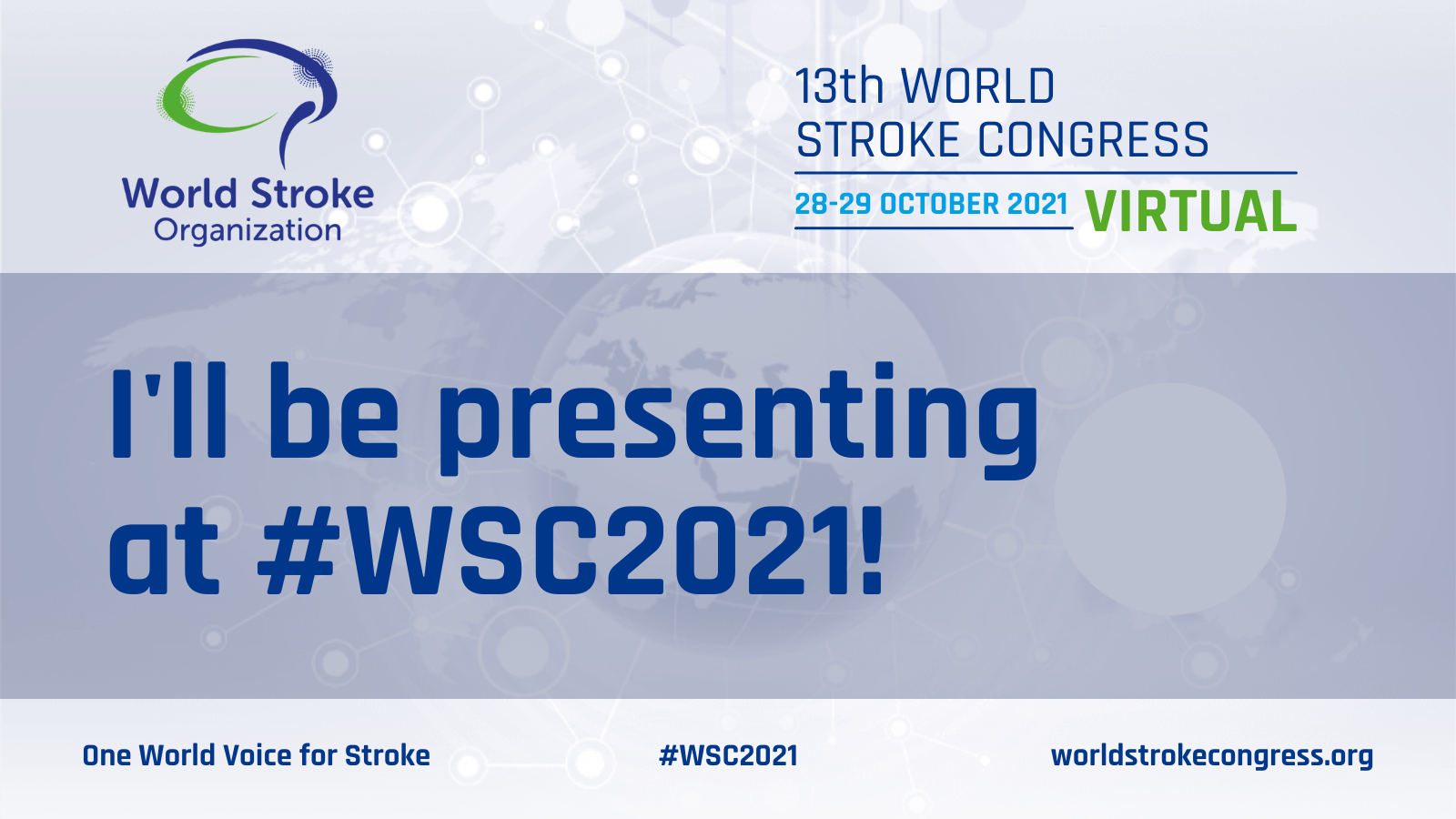 A social media newbie?
Do you want to join the discussion but are you not on social media yet? Wondering where to start or what to do?
Our detailed guide below will help you follow the trending discussions related to #WSC2021 across all platforms.